The onset of cold weather, the first signs of frost on your windshield, and passerby's donning boots and sweaters can only mean one thing– Pumpkin Spice Season is upon us! Coffee shops and drive-thru lines will be brimming with people after their annual dose of pumpkin coffees and pumpkin pastries… At least this is the case in years past.
With many coffee shops closing down lobbies or rolling out capacity limitations, a 'quick trip' to your local coffee shop may not be the in and out it once was. Lobby closures lead to long lines in the drive-thru and with most of us still working from home, will we warm up the cold car and tie up our boots just to get our hands on some pumpkin treats?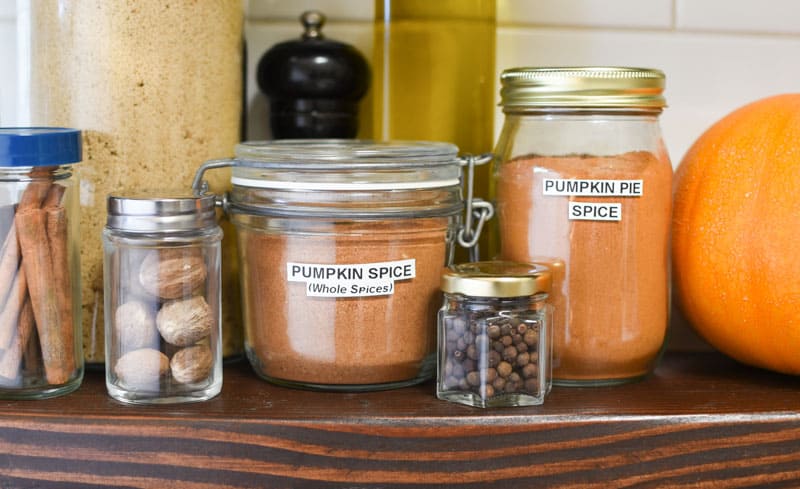 Get your jar of pumpkin spice mix at the ready– there is another way! The pumpkin treats we all pine for during the onset of fall are easy for the average home cook and coffee connoisseur to recreate at home.
Not only will you get to stay warm and cozy working inside your makeshift cubicle at home, you'll save money making these treats from scratch! Especially if the kids and spouse are at home with you- a trip through the drive thru for 4 can easily top $30.
Instead, enlist the help of your kiddos and create your own pumpkin pastry feast at home. Your house will smell amazing and fresh muffins taste best in pajamas.
Here's the lineup:
Pumpkin Spice Latte: Our rendition of the iconic beverage that solidified pumpkin spice season for all of us.
Pumpkin Juice: Inspired by the adventures of Harry & friends at Hogwarts, this pumpkin juice is perfect for children and festive fall parties.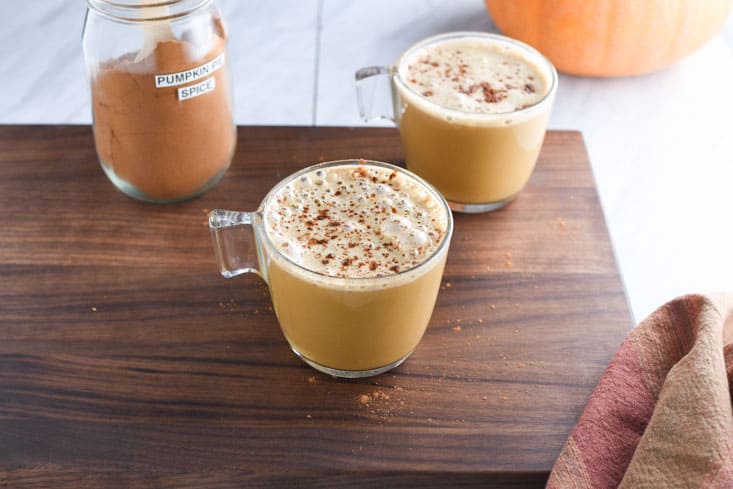 Pumpkin Cold Brew: This elevated brew turns the dial-up on the PSL trend with smooth cold brew coffee and luscious pumpkin cream.
Pumpkin Syrup: Transform your daily coffee or tea into a sensational fall beverage by adding a touch of pumpkin syrup to the mix.
Pumpkin Biscotti: The perfect seasonal accompaniment to warm coffee on a fall morning.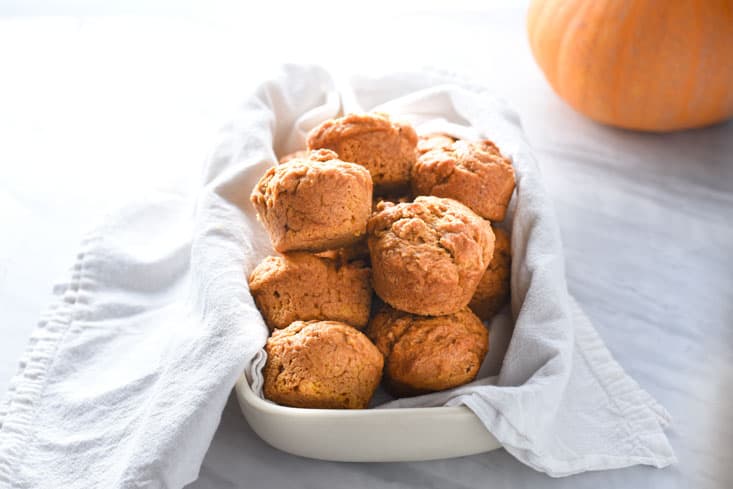 Pumpkin Muffins: Loaded with warming spices and big pumpkin flavor, these muffins couldn't be easier to make and just happen to be vegan.
Pumpkin Bread: For those after pumpkin flavor minus the fuss, this 1 bowl pumpkin bread will join your regular rotation.
Pumpkin Cobbler: Cobbler extends to more than fresh fruits, pumpkin cobbler is a phenomenal dish to showcase fall flavors.
Pumpkin Oatmeal: Sweet and savory come together for a winning combination that celebrates breakfast at your computer.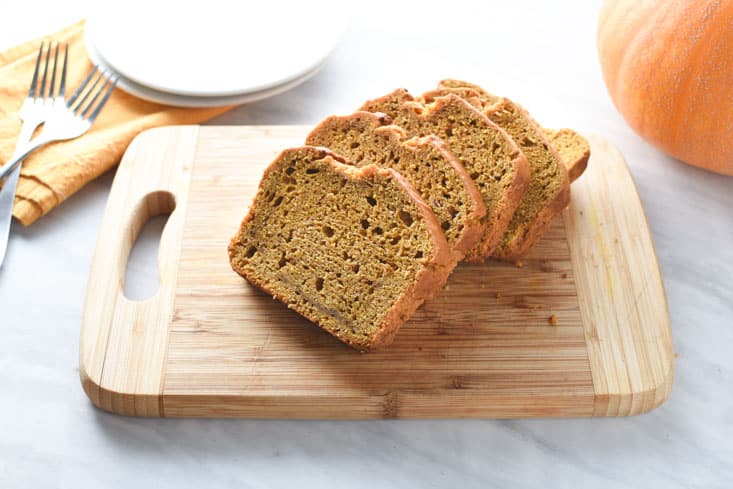 Pumpkin Scones: The most versatile and convenient of fall quick breads, these pumpkin scones will not disappoint.
Friends and loved ones, there you have it! Recreate the pumpkin spice coffees, muffins, and scones you look forward to all from the comfort of your own home.
Happy Fall & Happy Baking!