Hi! I'm Adriana
I live in the Pacific Northwest with my husband and our two dogs. We live inside the city but have high hopes to one day move past city limits on a few acres in the 'forever house'. You can usually find me in the kitchen, drinking coffee and playing a game of dishwasher Tetris.
This website has a mix of vegan recipes- all with the intention of eating healthy, whole foods across every season of the year. There are vegan recipes, keto recipes, components & condiments, cocktails, and vegan sweet treats.
We are a flexitarian household– there's no other way to classify it. We eat a variety of recipes, cuisines, and flavor profiles!
We're here for flavor, simplicity, and finding the next recipe you love so much it just might become part of your regular rotation.
I was vegetarian for 7 years and strict vegan for 2 years prior to adopting a more flexitarin diet. Surprisingly it was honey, not bacon, that led me away from a strict vegan diet! You'll find 99% of the recipes on this site are vegan friendly, with the exception of honey. Maple syrup or agave are great substitutions for honey in recipes on Willamette Transplant that feature honey.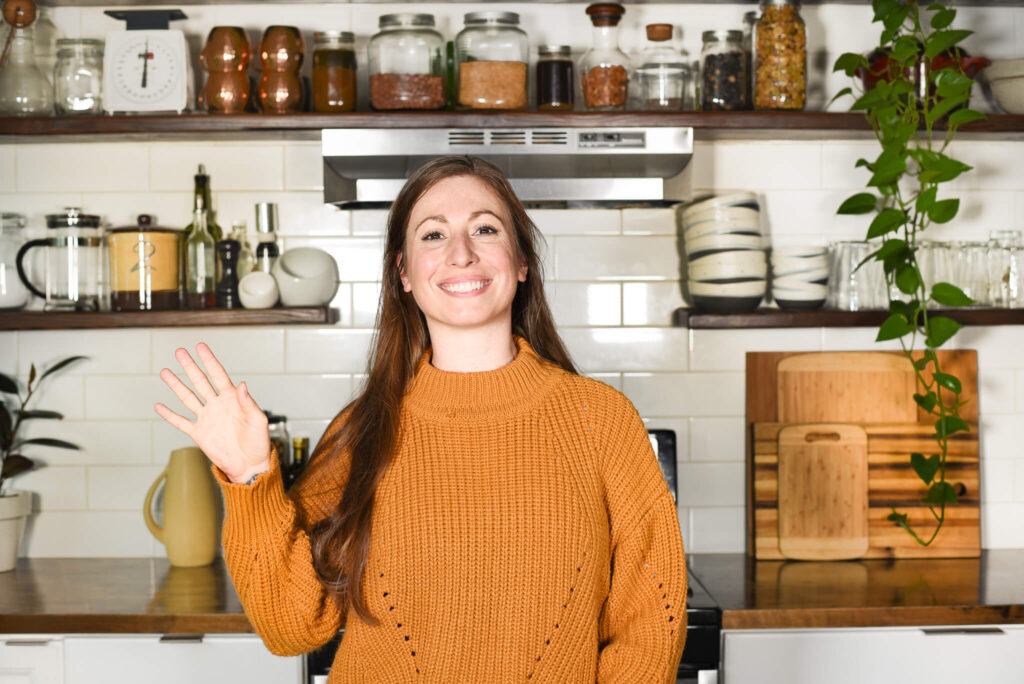 Fun Facts About Me:
My husband and I eloped in the UK.
I've done a triathlon.
I've been scuba diving all the way to 106 feet deep.
We've hosted & met over 350 travelers in our home on Airbnb.
I worked on a boat in Hawaii for 4 years doing snorkeling, whale watching, and fishing tours during college.
I've eaten at the James Beard House in NYC.
My husband and I purchased a fixer-upper and remodeled the entire place into the home we live in today!
The meaning of Willamette Transplant
What's the backstory of our name? The Willamette Valley, a fertile valley surrounded by mountain ranges and home to the Willamette River, is where we call home. The valley is home to fertile soils, perfect PNW seasons, and countless ways to enjoy the outdoors.
The Willamette Valley is home to many phenomenal vineyards (and wineries!), Christmas tree farms, hazelnut orchards, apple orchards, fantastic food, and a thriving craft beer industry.
I transplanted here years ago from Maui, Hawaii, quickly grew roots and called the lovely PNW home.