This blend of fresh carrot-orange-ginger juice is a bright and zippy way to kick start your day. I particularly go for this blend when I'm feeling like a fancy brunchy morning but wanting to keep things health conscious- I have things to do today, mmkay? Also: Carrot orange ginger juice is bougie enough to serve up in stemware if you're breakfasting in style.
Let's get vitamin C'd!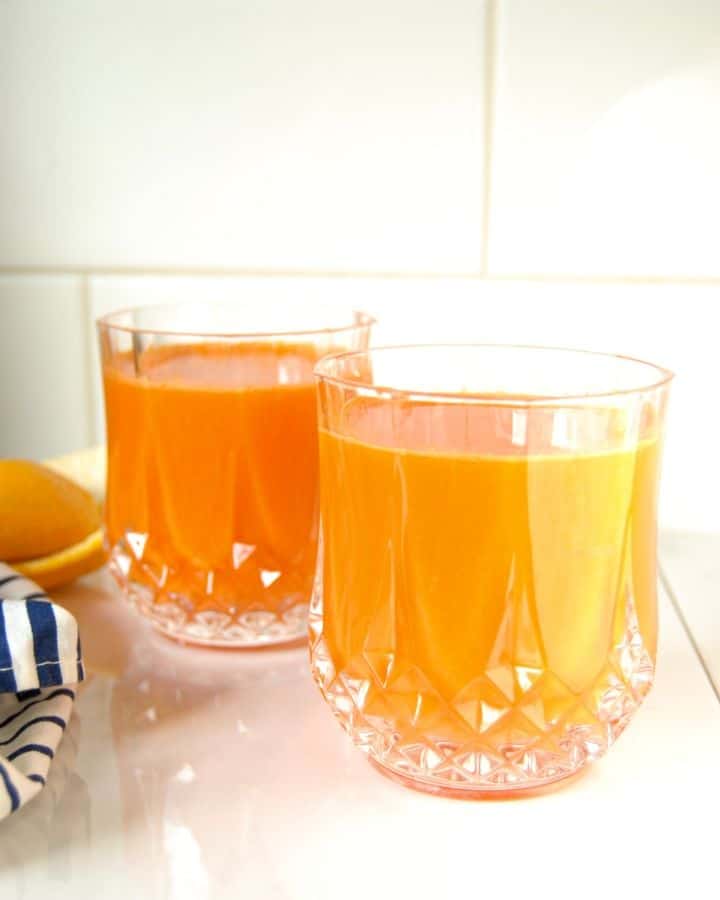 The addition of carrots layers depth and mystery to your typical OJ. Adding fresh ginger brightens and spices things up. Guaranteed your friends and loved ones will take a sip, furrow their brows and cock their head back like 'how is this orange juice so adulted?' Then that snappy ginger heat will kick in and they'll be seriously sold on this winning trifecta. Later days, afternoon mimosa slump!
Carrot Orange Ginger Juice Benefits
I'm here for this trio not only for the perfectly balanced taste, but carrot orange ginger juice is packed with nutritional value! Can things get any better on a Saturday morning? Check it…
Orange juice has over 120% of the daily recommended intake (DRI) or Vitamin C! It's also a good source of potassium and folate.
Carrot juice boasts hefty amounts of Vitamin A plus potassium, vitamin C, and Vitamin K.
Ginger has been studied closely in recent years and linked to a variety of health-promoting features including: reducing menstrual cramps, lowering blood sugar levels and cholesterol, protecting against Alzheimers, and helping relieve muscle pain & weakness.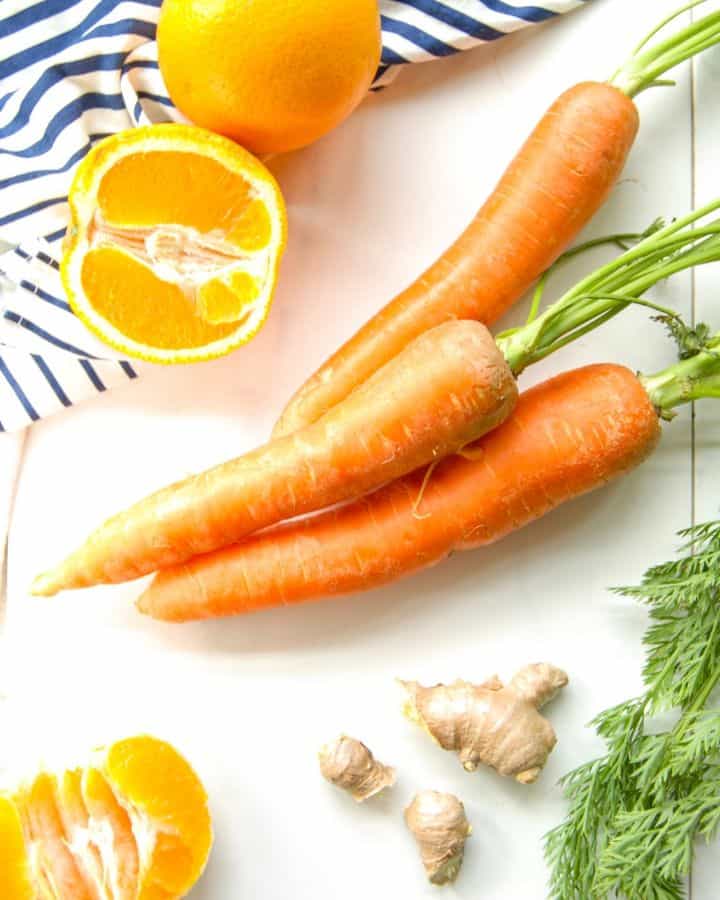 How to make carrot orange juice
I use my omega juicer to make most fresh juices I consume- it's an undeniable powerhouse. Although… Confession: sometimes I don't have the motivation to pull out and assemble a juicer and I simply make this in my Vitamix. It takes a bit more prep work as you need to chop the carrots into smaller pieces and strain the juice but you can absolutely make it happen!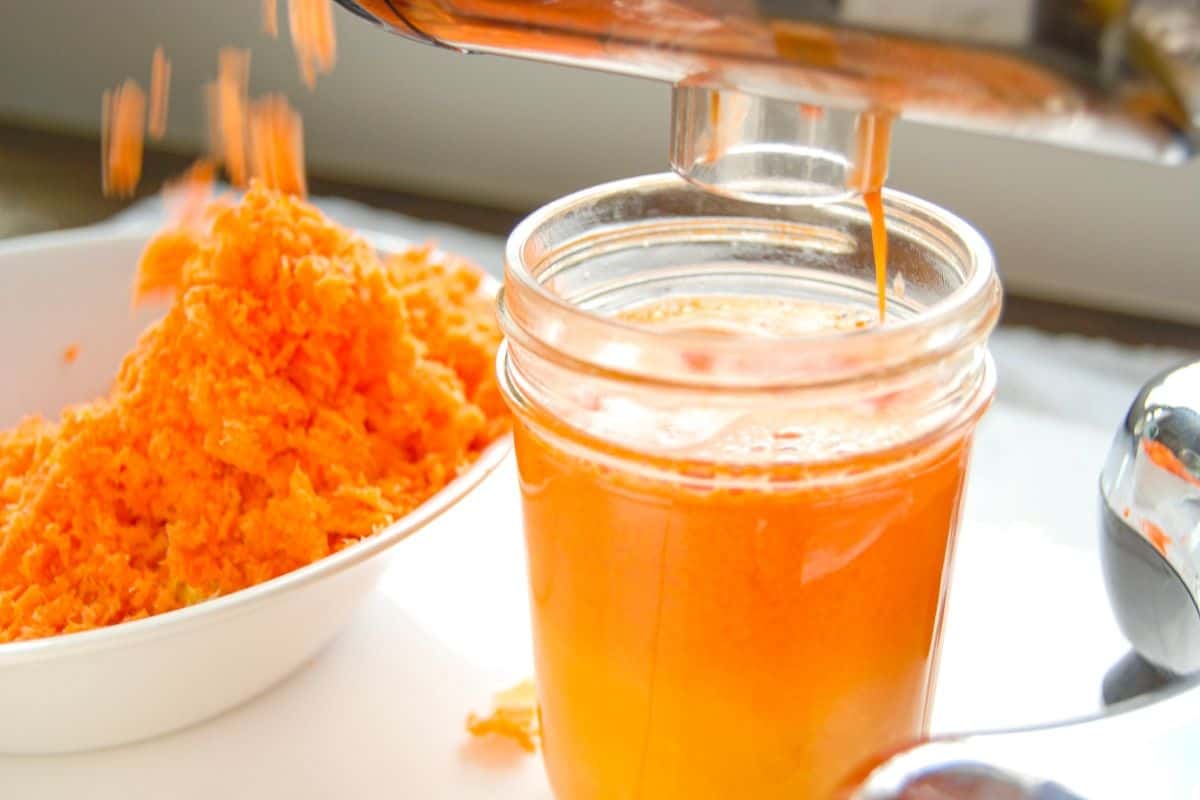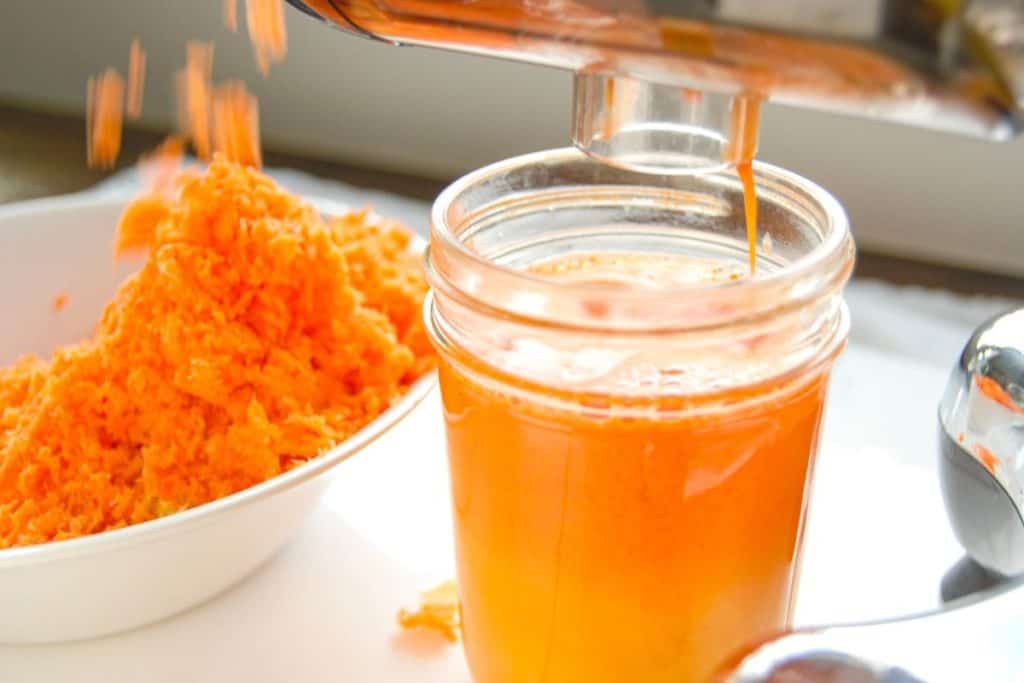 I wash the carrots really well, or just peel them if I'm after that instant grat. Is it just me or does peeling feel like waaaay less work than washing?
If you're using a blender to make this carrot juice with orange and ginger, make sure to further chop the carrots into 1-2″ pieces.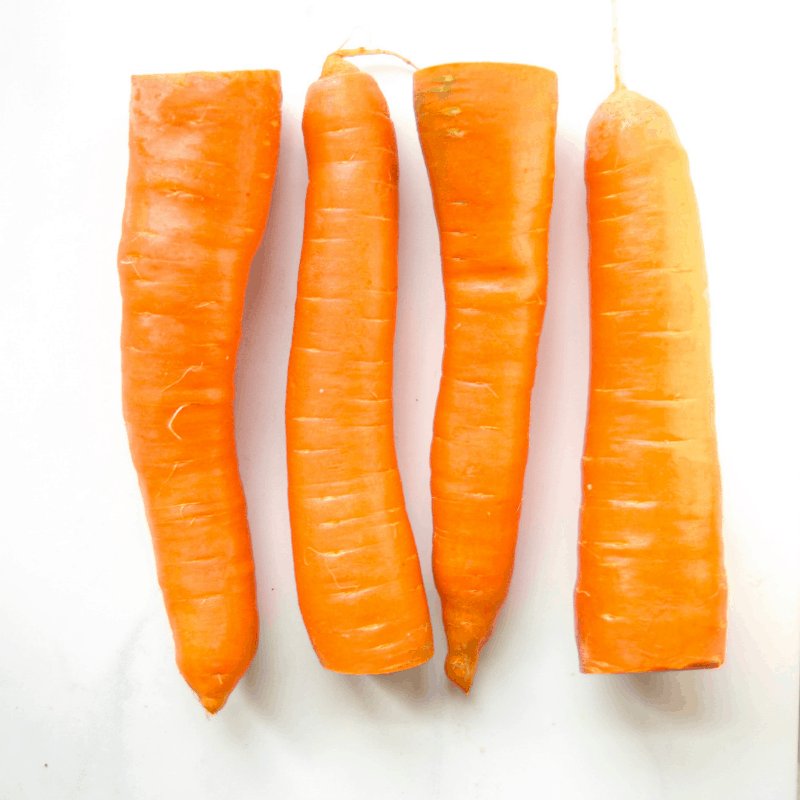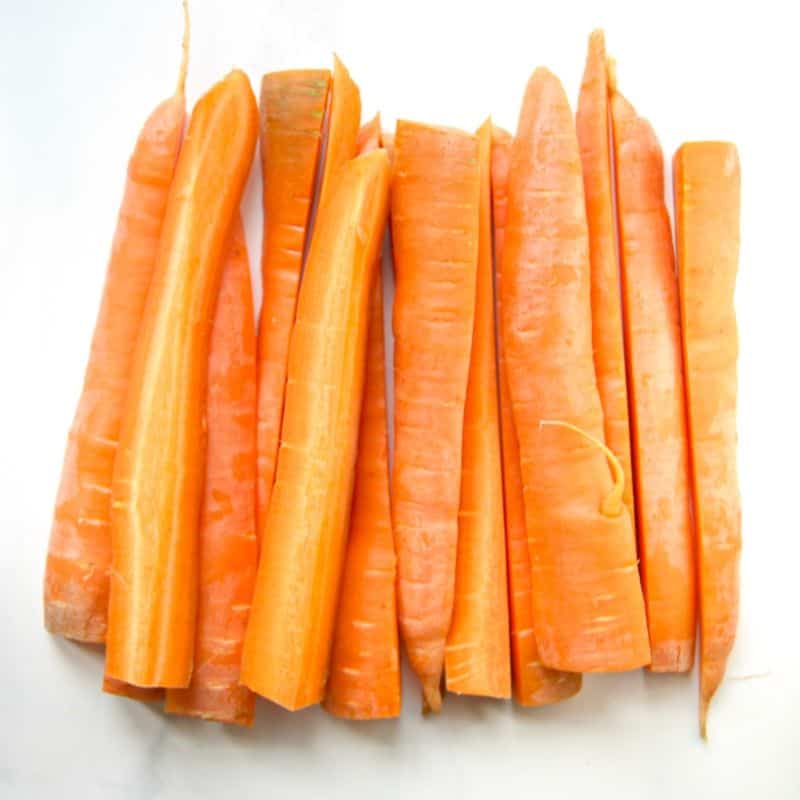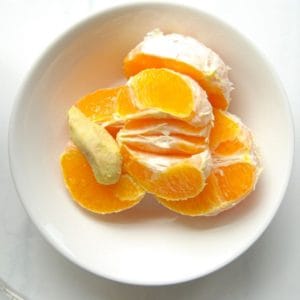 I'm on team ginger 150%. I use a 2-3″ piece of ginger to make this, as I really enjoy the aroma and the gingery burn. You can definitely experience the flavor and health bennies with a smaller 1″ piece of peeled ginger.
Print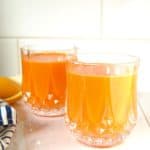 Carrot Orange Ginger Juice
Author:

Adriana

Prep Time:

10 minutes

Total Time:

10 minutes

Yield:

16 oz

1

x

Category:

Juices, Elixirs

Method:

Cold prep

Cuisine:

Healthy, vegan
---
Description
Can we talk winning combinations? This carrot, orange, and ginger juice recipe is here to amplify your morning. Carrot orange ginger juice is well-balanced, delicious, and a nutritional powerhouse. Goodbye mimosa, hello longevity!
---
2 medium oranges, peeled 
4 medium carrots
1"-3" fresh ginger root, peeled
---
Instructions
First things first, peel your oranges and separate them into segments that will easily fit into your juicer.
Next, prepare the carrots. Chop the green tops and the tips, and either wash or peel the carrots.
Slice the carrots into pieces that will fit into the chute of your juicer. Or, if using a blender, cut into 1″-2″ pieces for easy blending.
Peel the ginger using the back of a spoon and cut a 1″-3″ piece to use, depending on how zippy you want this to be!
Drop your ingredients into your juicer and enjoy your fresh orange carrot ginger juice! Cheers!
If using a blender, place all ingredients into the blender cup and blend on high for 1-2 minutes. Pour through a nutmilk bag and slowly squeeze to separate the juice from the solids.
---
Notes
*I like this juice to be really cold, and I like to drink it as soon as it's out of my juicer. Tip: toss your oranges into the refrigerator the night before you plan to make this and it'll be cold!
*Don't put the ginger into the juicer last. Anytime I juice ingredients that are potent and only require a small amount, I always sandwich them between other, juicer items. Example: I'd run a few pieces of orange through the juicer, then my 2″ piece of ginger, followed by more orange juice. This way you're sure to catch all that ginger goodness v. leaving it behind in your machine!
Keywords: Carrot, Orange, Ginger, Juice, Healthy