It is possible to create a vegan, vegetarian, or plant-based emergency food kit? With proper planning, most special dietary needs and restrictions can be accommodated when creating an emergency food kit. This guide will walk you through common and affordable options to DIY your own vegetarian emergency food kit!
This is approachable for everyone; no fancy, expensive freeze-dried meals!
Please Note: This guide in no way suggests the immediate need to create a vegetarian emergency food kit or survival supply; this guide was created for those who may be in areas or circumstances wherein they have personally decided there is a need to create one, for those families simpling planning ahead, or for those instructed to by their local officials.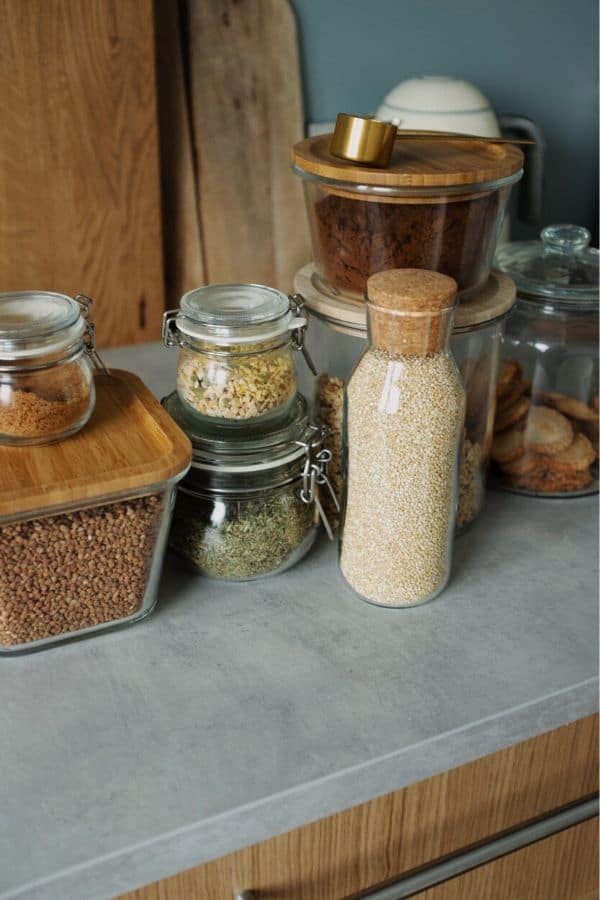 Jump to:
Vegan & Vegetarian Emergency Food List
The following emergency food list includes a variety of non-perishable foods offering an extended shelf life that are appropriate for those on a vegan, vegetarian, or plant-based diet.
This emergency pantry was created to give you and your family inspiration to brainstorm the foods and supplies that may be useful and accessible in the event of an emergency.
Let's get to it!
Dried Goods
Dried goods are a phenomenal option in an emergency preparedness kit as they are incredibly lightweight, easy to store, and easy to transport. Dried goods have an exceptionally long shelflife and are easy to cook.
Grains: Dried quinoa, oats, and rice all can last 1-2 years. Opt for white rice as it has a longer shelf life compared to brown rice.
Granola & instant oats: Easy breakfast options.
Pasta: Pasta is easy and versatile to prepare, plus, it's a comfort food for many of us!
Beans: Provide needed carbohydrates and protein!
Coffee & tea: Whole beans with a manual grinder or pre-ground beans both work. A package of single-serving instant coffee is a great idea as well.
Canned Goods
Canned goods provide variety in nutrients, tastes, and textures and we consider them a well-needed mood boost! Canned goods do take up more space and are heavier than dried goods, but most canned goods don't require water to cook or consume, which may be beneficial in some circumstances.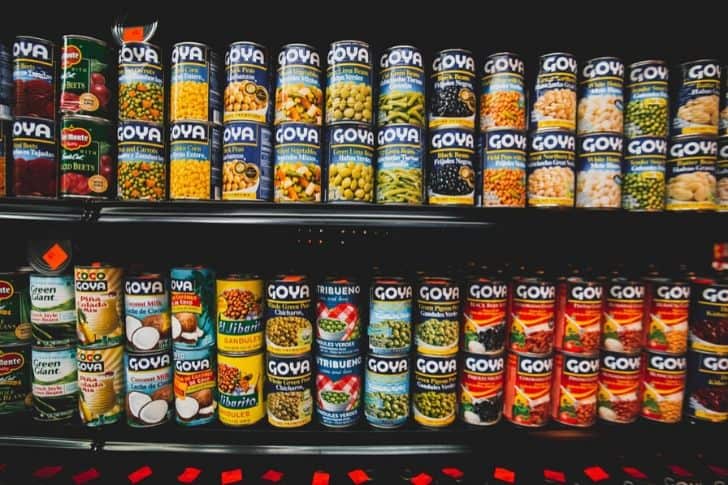 Soups & chilis: Very fast, easy meals that simply need to be heated.
Beans: Again, it may be a good idea to store a canned variety that doesn't require water as dried beans do.
Vegetables: Canned vegetables can provide much-needed fiber when your diet has taken a 180* shift.
Sauces: Salsa, applesauce, and cooking sauces like spaghetti sauce & enchilada sauce are great.
Fruit juice: For those with young kids accustomed to drinking fruit juice, canned fruit juice is a shelf-stable option.
Proteins
The following are shelf-stable vegan and vegetarian protein options available at most neighborhood grocery stores. Many of the canned and dried goods included have varying amounts of protein whereas the foods below can provide substantial amounts.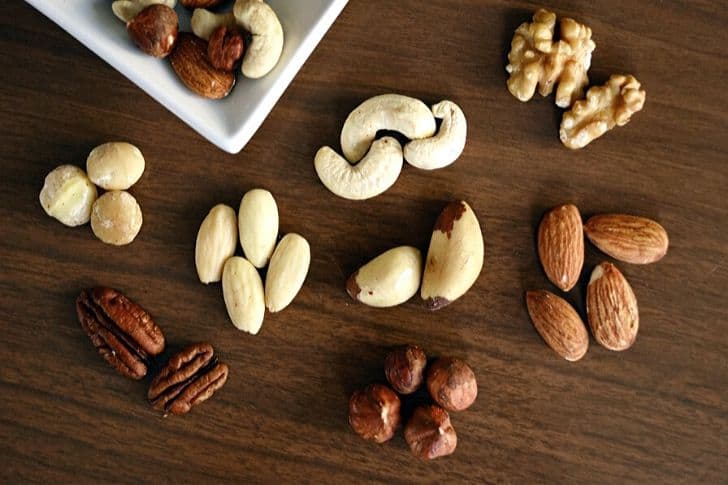 Shelf-stable tofu: This is sold in an aseptically sealed tetra pack; the most common brand on store shelves is Mori-NU.
Protein Powder: There are many varieties of plant-based protein powders widely available, most with a 2-year shelf life.
Protein Bars: Protein bars are easily digestible and don't require additional water as protein powder does, many have a 1-2 year shelf life.
Vital Wheat Gluten: VWG is a wheat-derived protein boasting 21 grams of protein per 1/4 cup! Vital Wheat Gluten is used to make seitan, a plant-based meat alternative requiring only 2 ingredients, VWG and water!
Peanut Butter Powder: Peanut butter powder is a lightweight peanut butter option that carries an extended shelf life!
Nut & Seed Butter: Most unopened commercial nut and seed butters have a shelf life of 1-3 years. Nut butters are calorically dense foods that are easy to store. Peanut butter and coconut manna/butter do not require refrigeration once opened- read the label when purchasing to look for 'refrigerate after opening' to avoid perishable items.
Roasted & Salted Nuts: Dried nuts have a shorter storage window than nut butters and can last on average for up to one year. Salt acts as a preservative and can extend the shelflife.
Liquids
Liquids are essential to meet daily hydration needs. Many emergency pantry food items need water or another liquid in order to be cooked and consumed. Liquids in emergency food supply kits usually take up the largest amount of space and are the heaviest.
There are many compact water purification systems available to purchase for convenience but we won't go into detail on those.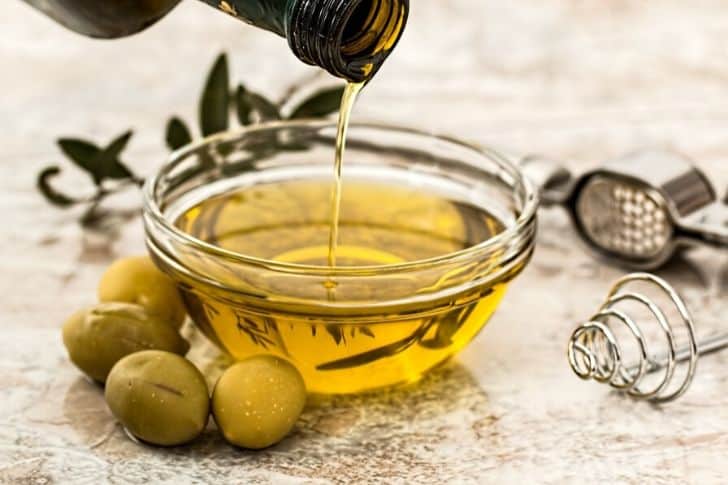 Cooking Oil: Olive oil, even after opening can last up to 3 years.
Plant-based milk: Shelf-stable tetra packs of soy milk or other plant-based milks are great for mixing with oats and granola, and may give an additional protein boost!
Water: 1-gallon jugs of water are inexpensive and necessary for cooking meals and staying hydrated. The CDC recommends 1 gallon of water per person, per day; about 2 quarts for drinking/cooking and 2 quarts for hygiene and personal needs.
Cooking Essentials
You may find these additional items helpful to include in an emergency food kit both for adding flavor and nutritional value to your meals.
Vegetable Bullion Cubes: Easy way to add vitamins, minerals, and flavor to meals.
Salt: While sea salt has a wide variety of minerals, most table salt is iodized salt, salt that is supplemented with iodine.
Nutritional yeast: A great source of B vitamins.
Coconut milk powder: This is an easy milk alternative that's lightweight and easy to transport.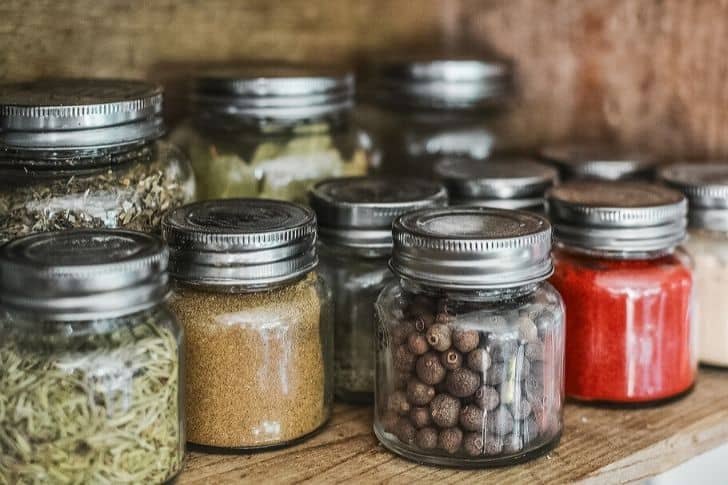 Emergency preparedness kit: Other items to consider
Can opener
Scissors
Matches
Extra batteries
Battery-powered light source
Headlamp
Duct tape
Feminine care products
First aid kit with basic wound care items, tweezers, lotion, chapstick, sunscreen, baby wipes, multi-vitamin, ibuprofen, cold medicine, and laxative and isopropyl alcohol. You never know!
Always keep at least 1 month of any prescription medications on hand.
If you have any gas cans, propane tanks, or other fuel sources- fill them up. You'll be prepared if the power gets cut or access to gas is limited.
Keep water in mind! Ingredients like pasta, grains, rice, and protein powders all require water to reach an edible state. In the event of a true disaster or other circumstance, including some foods that don't require water for preparation is advised.
For example, dried beans require large amounts of water to cook whereas canned beans don't require any water.
Another item to consider is the volume of individual items you choose to include in a plant-based emergency food kit. Many shelf-stable items can last for years unopened but will need refrigeration once opened. Large jars of things like salsa, applesauce, and canned goods won't last long after opening so purchasing smaller sizes based on your family's consumption may be wise.
Don't forget your pets!
Just as you and your family need food and other items to stay comfortable in times of distress, so do you furry friends! Don't forget food for them, any prescriptions they make take, a few rolls of poop bags, drinking water, and possibly cat litter. If you have an extra leash or collar, that may be useful to include in your emergency kit.
How to make a Vegan & Vegetarian survival kit
After you have selected and gathered the items on this list that are appropriate for your family you'll need an efficient way to store and/or transport these items. Having this vegan emergency food kit neatly sealed up and out of the way will ensure food is properly preserved and no supplies are removed.
We recommend a large, heavy-duty plastic storage bin with a tight-fitting lid for easy organization and transportation if necessary. Read on for our tips on how to place all emergency food items into your storage bin.
Place heavier items like liquids and canned goods in first, at the bottom of your container to prevent crushing dried goods.
Next, add lighter weight dried goods and other supplies.
Lastly, place your battery-powered light source on top of all other goods so it's easily accessible.
The way you store your staple foods can help maximize the preservation and quality of the foods you have chosen. When storing foods for long periods of time there are many factors to consider. After all, you've spent the time, energy, and finances to DIY and emergency kit- let's ensure it's ready if you need it!
Keep rodents away. Many households store an emergency food kit in the garage or shed- both places that rodents can pass through. Ensure you use a heavy-duty plastic bin or tote with a locking lid.
Store in a cool, dry area away from heat and light. Water and heat are common culprits of food spoilage.
Check the exterior monthly. A quick monthly visual inspection can help prevent spoilage- look for signs of rodents or water near your emergency food kit.
We hope this guide is a valuable resource if your family is navigating a challenging event. This guide is intended to help you feel educated and confident regarding plant-based foods that are appropriate for long term storage.
If there are any additional items that we have not included, please let us know in the comments! We're happy to update this list to include contributions and suggestions from the plant-based community!